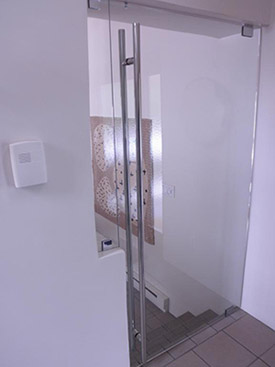 You want every detail of your home looking beautiful. Think about the difference between clean, well-designed, clear glass and glass that's cracked, aging or filthy. That's where Santa Fe Glass & Mirror comes in. We're the experts in mirror replacement and residential glass repair near Santa Fe, Seton Village, Tesuque, La Cienega, and Aqua Fria, NM. Because we've been around for more than 35 years, we've seen it all and have the know-how to take on the toughest jobs.
One of our most-requested services is replacing, repairing, or installing glass shower doors in Santa Fe, NM. It's important to get this job done right so you don't have to worry about water leaking onto the bathroom floor. A well-made glass door will also ensure the steam heat from the shower stays inside, letting you enjoy a nice hot shower.
Whether you want a custom-made piece or just to replace the old door, we'll tailor everything according to your wishes.
Those windows looked great twenty years ago… but now they're starting to show their age. When it comes time for residential glass replacement or mirror repair in Santa Fe, NM, there's one clear choice—Santa Fe Glass & Mirror. We provide cost-effective solutions for every job. In fact, we'll provide a free estimate beforehand and tell you exactly what work is necessary. We provide plenty of other services too, including: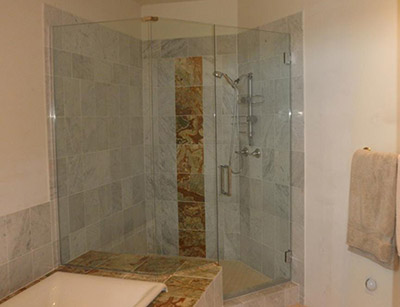 Custom tub and shower enclosures;
Sandblasting glass;
Mirror repair;
We only work with the top brands when it comes to the products we provide. Our industry-trusted names include:
Don Young Windows
Arizona Shower Doors
Glasswork done right the first time, every time
Whenever you need residential glass replacement or repair, choose Santa Fe Glass & Mirror. We're the trusted name in sandblasting glass and much more. No job is too big or too small for our professional commercial and residential glass repair and mirror replacement technicians. Contact us today at 505-984-0910 to learn more.