Gone are the days when glass shower doors were just basic frosted glass to keep the water off the bathroom floor and provide privacy while you took a shower. Now everybody, including here in Santa Fe, NM, wants the clean, clear, sleek look of frameless glass shower doors. They're everywhere, especially in all the home improvement and home renovation shows on television and in new model homes.
It's probably why here at Santa Fe Glass & Mirror some of our most popular services involve installing frameless glass shower doors, including barn door or European style sliding shower doors and all other types of sliding shower doors throughout Santa Fe, NM
Take a look at all the types of frameless glass shower door styles we have decades of experience installing here in Santa Fe, Seton Village, Tesuque, La Cienega, and Aqua Fria, NM, and the surrounding areas:
Barn Doors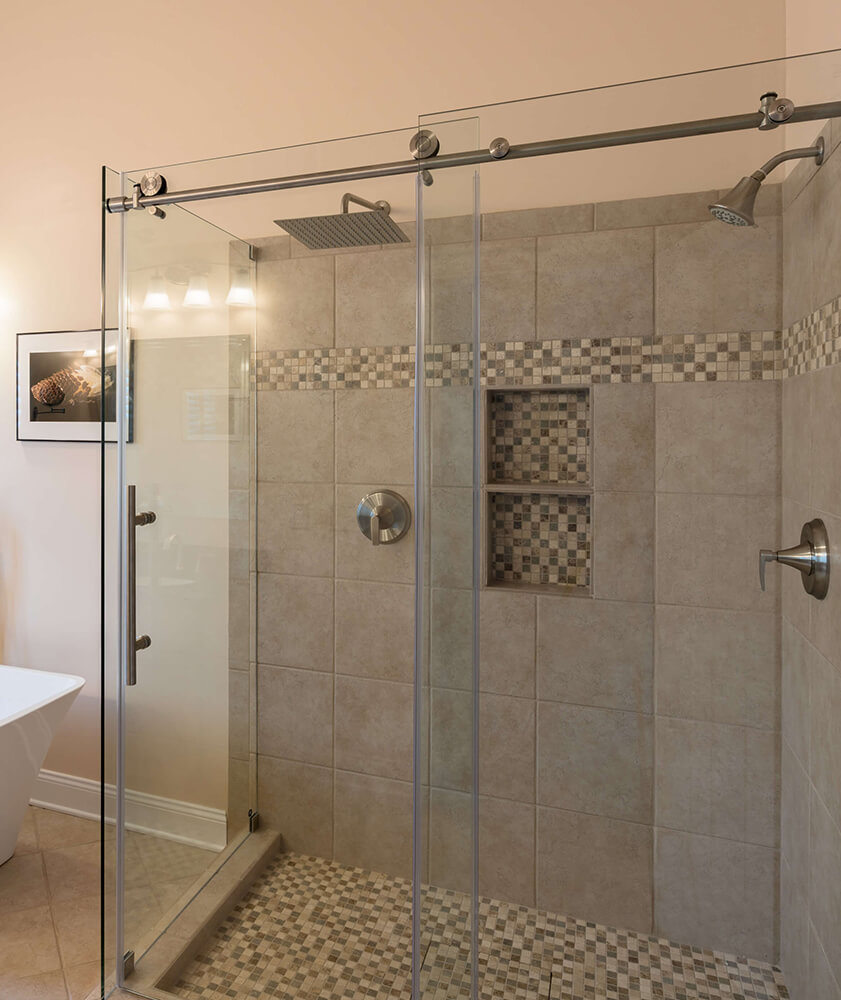 The hinges on a barn door are at the top and help the big doors roll more easily. On your frameless shower, they save space, don't require a frame and look amazingly modern in any bathroom.
Hinged Doors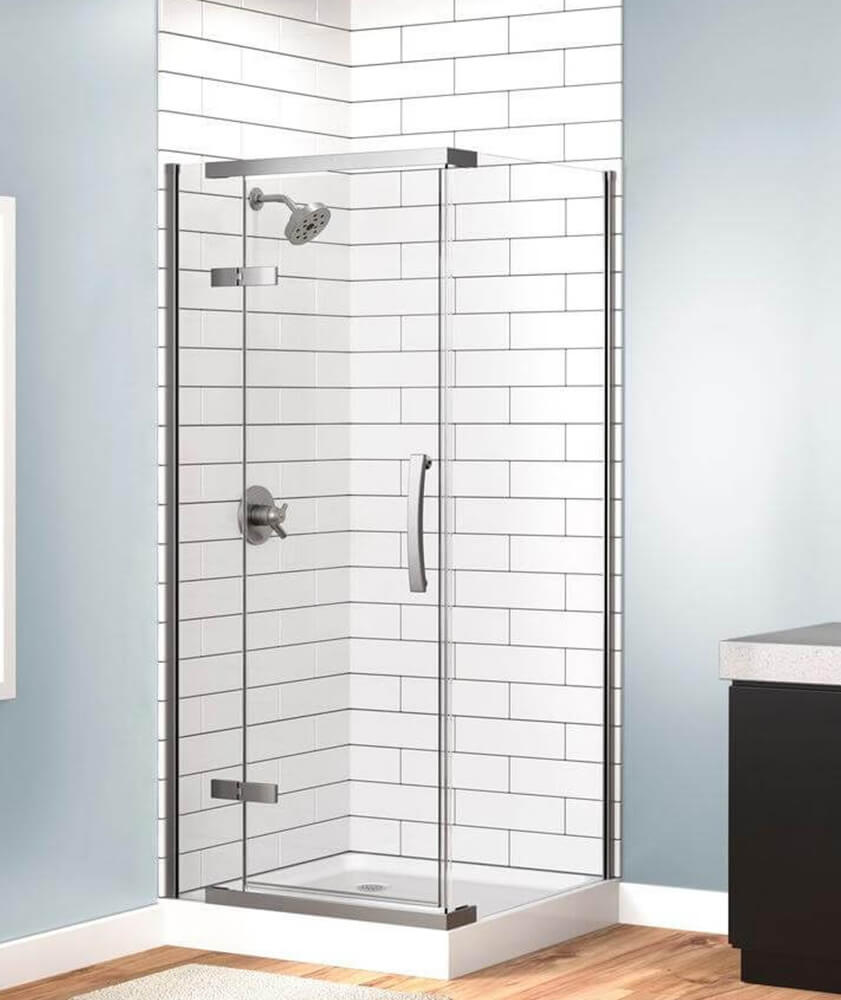 A hinged glass shower door is pretty much just like it sounds. You can have us attach it to a stationary glass panel, or a wall, or directly to the shower. Keep in mind that a hinged shower door requires enough space for the door to swing open.
Pivot Doors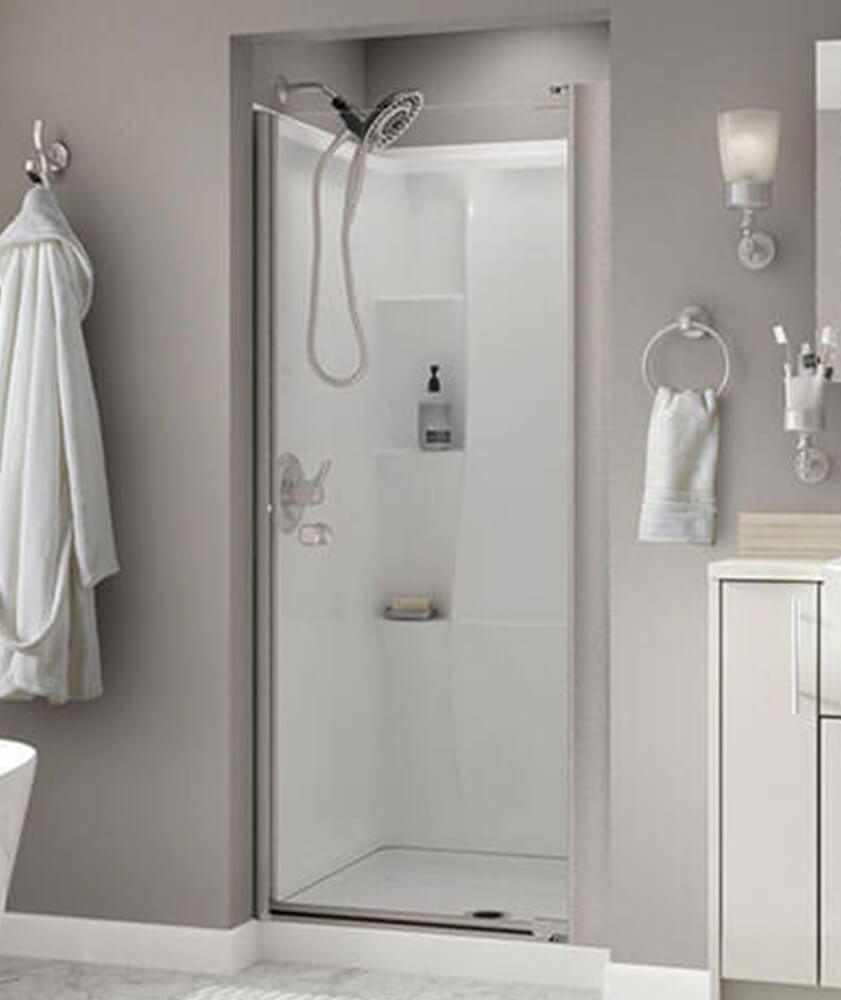 In many ways, a pivot shower door is similar to a hinged one. However, a pivot style hinge allows the shower door to pivot in either direction. It can even be center-mounted to create revolving glass shower doors.
Steam Doors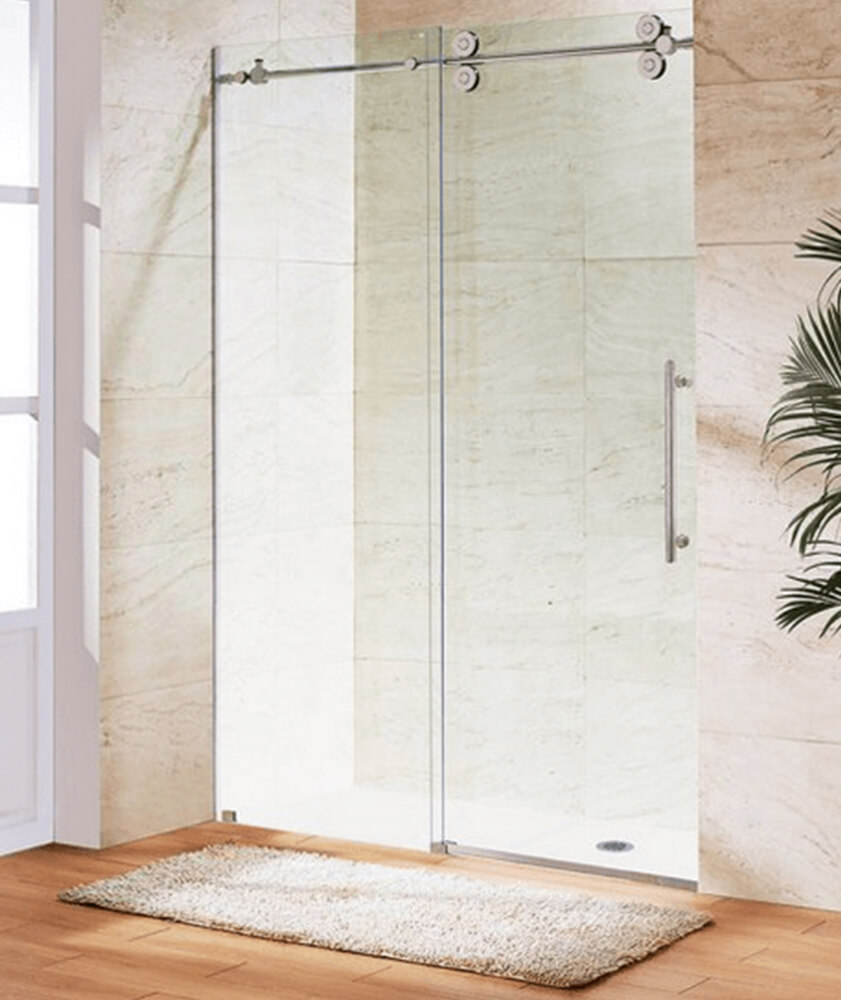 Steam doors are glass shower doors that reach from floor to ceiling. This feature keeps the steam inside your shower which turns it into your own private steam room.
Bypass Doors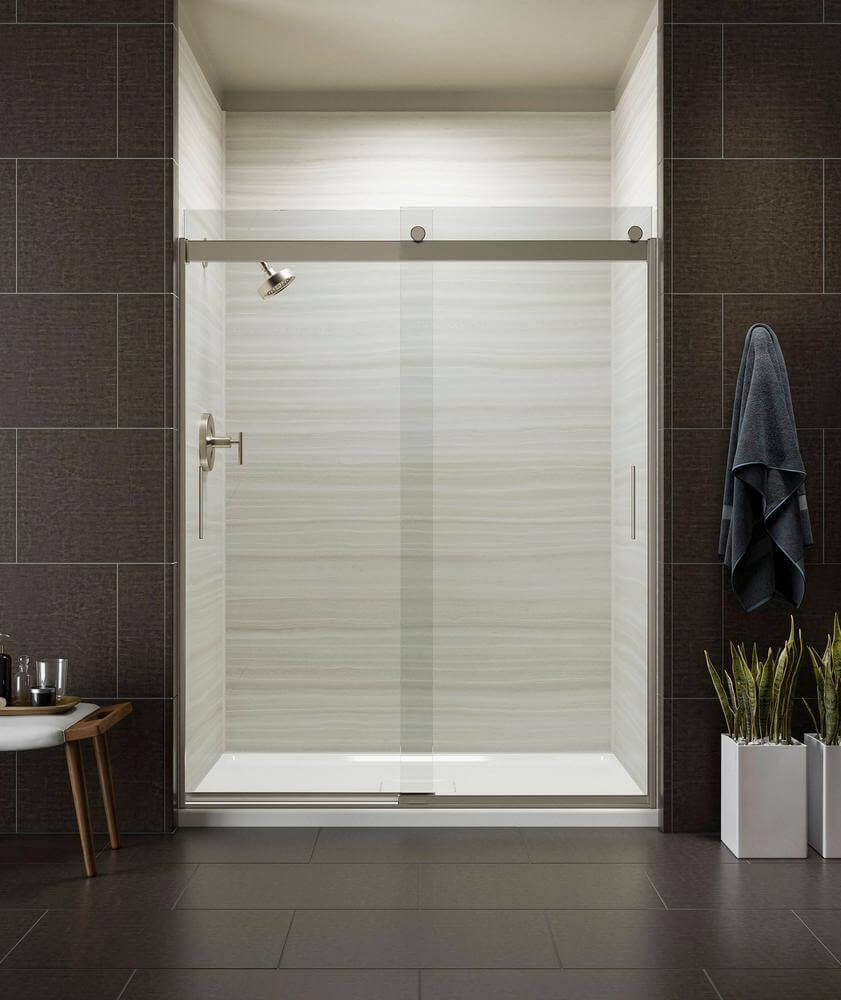 Bypass shower doors are sliding glass doors. They're almost exactly like your sliding glass doors that lead outside your home. The older styles are framed and often are attached to shower-tub combinations. But now there are also frameless bypass doors that are great for step in showers too.
And More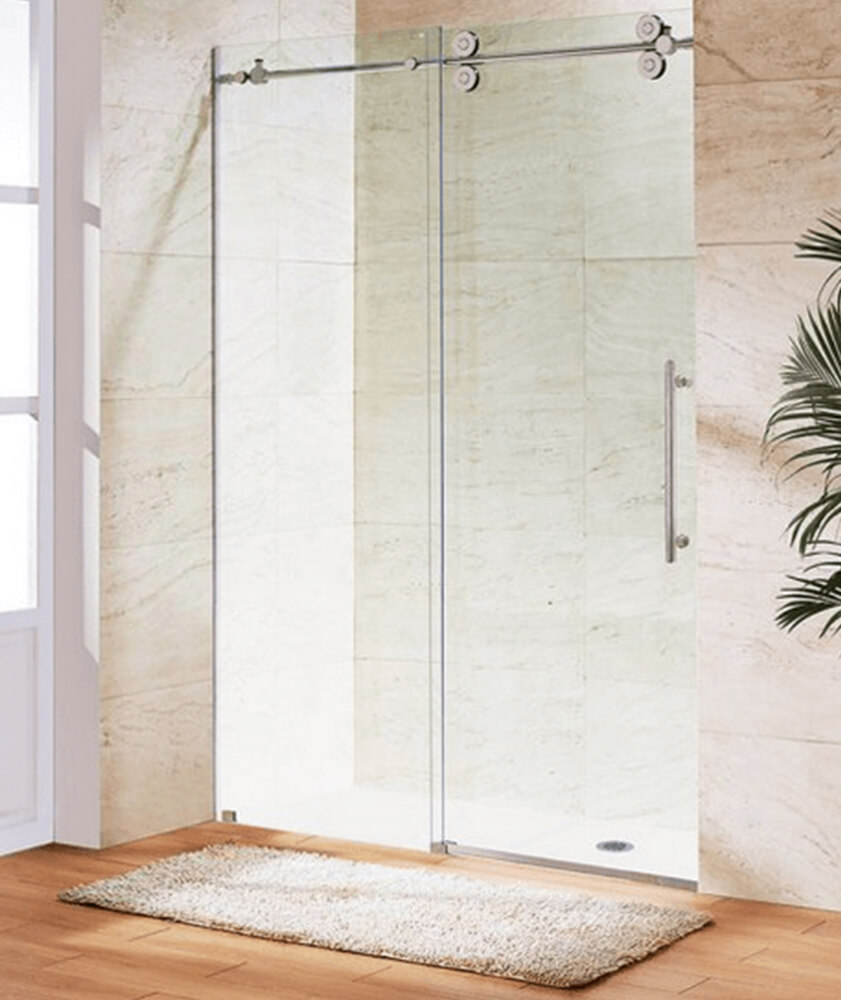 We've covered the most common types of frameless glass shower doors we install in homes like yours throughout the greater Santa Fe, NM area. Our caring staff is happy to discuss all the many options in glass doors. Just call or contact us with your questions.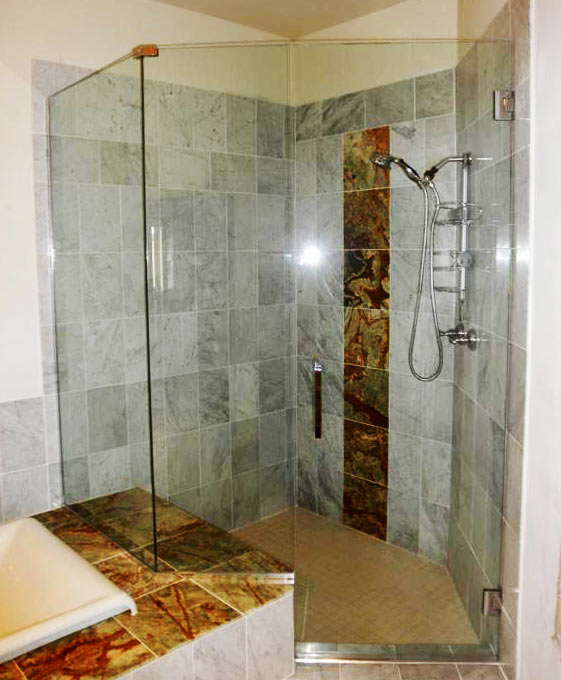 We can install any of the styles of shower doors we've mentioned and more in a variety of glass types including the ones below:
Clear Glass
Low Iron Glass
Frosted Glass
Rain Glass
Hammered Glass
Tinted Glass
And More
At Santa Fe Glass & Mirror, shower doors are our specialty. Contact us at 505-984-0910 to arrange your residential or commercial glass consultation today.